It's not often you get to say that a bit of news reflects a history-making event, but this is one: Bishop David Ricken of Green Bay has been studying the case of a Marian apparition reported in 1859, witnessed by a young immigrant from Belgium by the name of Adele Brise.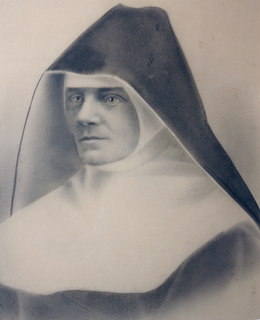 Today, the bishop announced his verdict: the event is confirmed to be of supernatural origin, and the faithful are free to believe in the apparition.
This makes the appearance of the Virgin Mary in Wisconsin, under the title of "Our Lady of Good Hope", the first and only Marian apparition in the United States to be validated by Church authority. I can only wonder what lies ahead as the grace of this event is to be explored and shared for the good of God's people.
Today's announcement from the diocese is on-line, along with the relevant decrees by the bishop presening his judgment on the apparition and designating the long-standing chapel at the site to be a diocesan shrine. The web site of the newly-designated Shrine of Our Lady of Good Help (Notre Dame de Bon Secours) at Champion, WI also has information.