Last year, I was trying to find a statue of St. Lawrence for our kitchen. One of our readers in Switzerland (maybe our only reader in Switzerland?) found one, and was kind enough to send it back to the States via a priest-friend of his.
After months of logistics, the statue (which was described here) finally made it to the Johnson home. I had intended to put it into a niche, which I built by hand after designing it around St. Lawrence's dimensions. Unfortunately, there was something blocking the space where I intended to put the statue, so I ended up building a shelf for him. You can see the result here: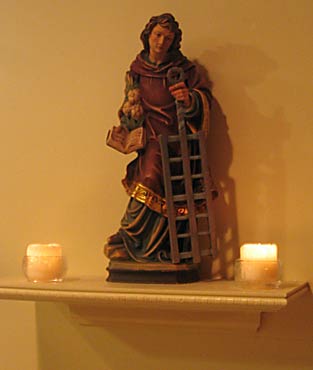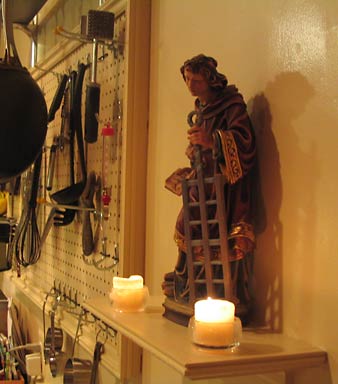 Many thanks to our kind reader, and may God bless you in abundance.